South High School

In Memory
Ralph Ruiz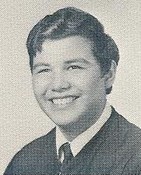 Deceased Classmate: Ralph Ruiz Jr.
Date Of Birth: 07-31-1952
Date Deceased: 04-21-2013
Age at Death: 60
Cause of Death: Natural Causes
Classmate City: Salt Lake City
Classmate State: UT
Classmate Country: USA
Was a Veteran: No
Survived By: Ralph Ruiz Jr. 1952 ~ 2013 Ralph Ruiz Jr. passed surrounded by family on April 21, 2013. Born July 31, 1952 to Fae Montoya and Ralph Ruiz Senior. Survived by his wife Judy Robb Ruiz, children Chad, Travis (Trish), Jason (Camille), April (Andy Titus), siblings Carlos Jiminez, Judy Jordan (Dave), stepmother Josie Reese and many precious grandchildren. Memorial Tuesday, April 23, 2013 at the Park First Ward, 4800 West 7000 South at 11:00 a.m.

A friend for life. I first met Junior in 4th grade at Webster Elementary. We connected later at Bryant Jr. High and became close at South. Ralph, Rudy Valdez and Chuck Salazar were very close through high school. Like most of our crowd he married young and had children right out of high school. He worked as a Cabinet Maker most of his life and stayed very close to his children throughout his life.